Brass Weight Set Manufacturer,Supplier and Exporter in India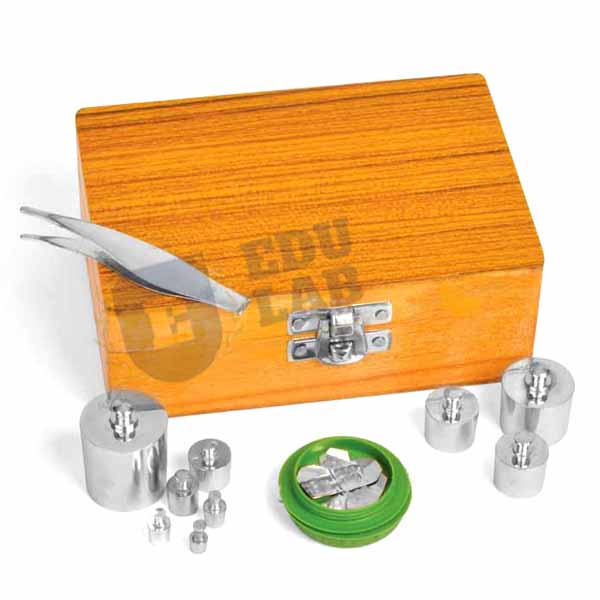 Product Code : EL-MLE-10452
Educational Lab Equipments is a leading Brass Weight Set Manufacturer,and suppliers in India, Brass Weight Set Manufacturer,and suppliers in South Africa.Brass Weight Set Suppliers in Mozambique,Brass Weight Set in Supplier Kenya, Argentina (Buenos Aires), Australia (Canberra), Austria (Vienna), Bolivia (Sucre), Botswana (Gaborone), Brazil (Brasília), Brunei (Bandar Seri Begawan), Bulgaria (Sofia), Burkina Faso (Ouagadougou), Burundi (Gitega), Cape Verde (Praia), Central African Republic (Bangui), Chad (N'Djamena), Chile (Santiago), Colombia (Bogota), Comoros (Moroni), Congo (Kinshasa), Costa Rica (San José), Croatia (Zagreb) nda, Seychelles, Tanzania and Uganda.
Brass Weight Set
Set of different weights form 1g to 100g in a proper storage box can be used with any balance to measure the weight of different objects.
Useful for laboratories for weighing components used in experiments.
Set Contains: 100gm, 50gm, 10gm, 5gm, 1gm, Forcep, Fractional 1 pc. Each, (20gm, 2gm) 2 pcs. Each.
Download as Pdf